Our equity selection is implemented into proprietary thematic indices. The indices are actively managed and do not seek to replicate the performance of any benchmark.
There are several instruments through which investors can be exposed to the performance of AtonRâ Partners' thematic indices
Actively managed certificates,
UCITS umbrella fund,
Other fund solutions,
Managed accounts.
---
Actively Managed Certificates
All AtonRâ's themes are investable through actively managed certificates: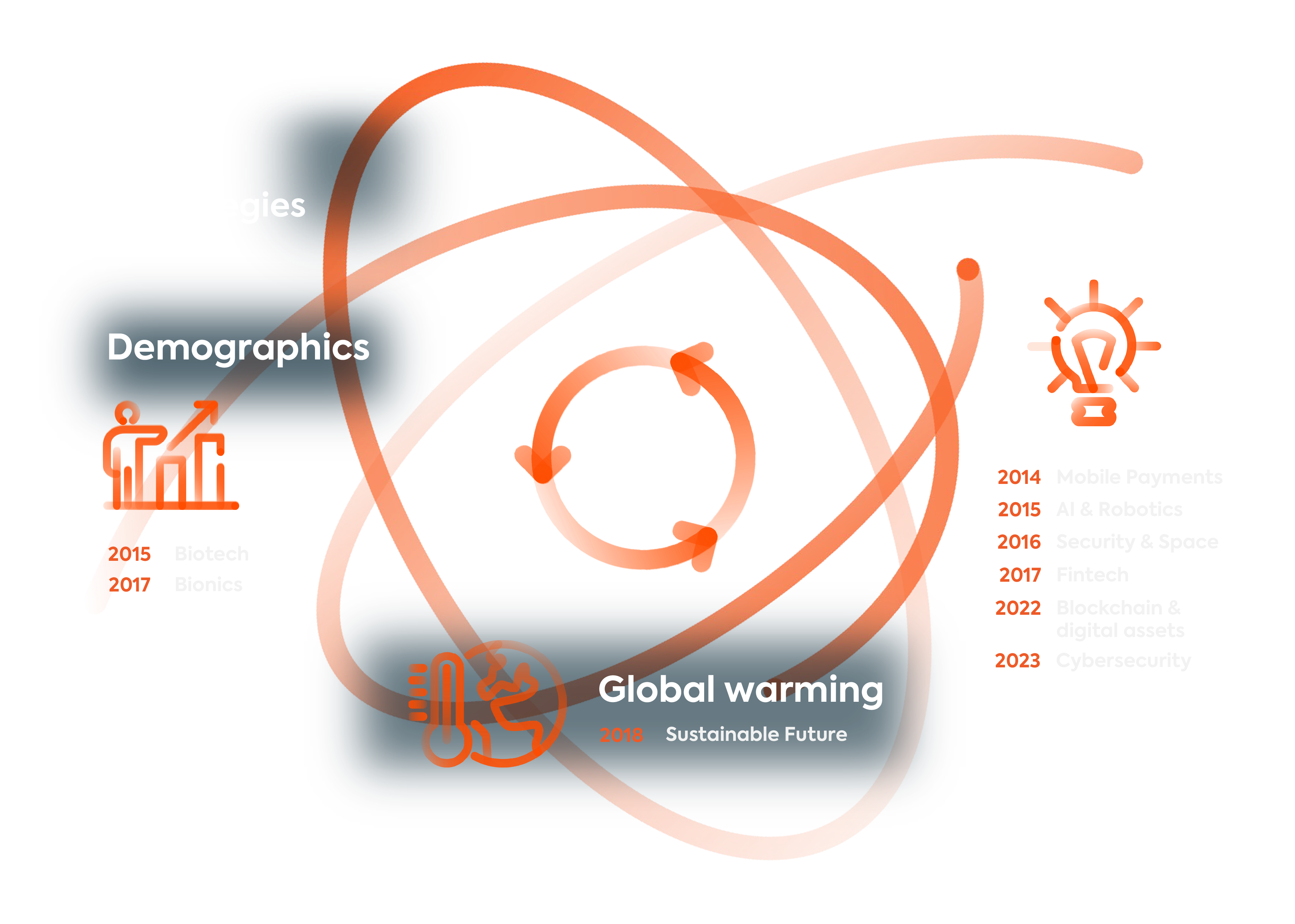 How does an AMC work?
The issuing bank wraps the index into a tracking certificate (i.e., a note). The index's performance is computed daily by an independent calculating agent and paid-out to the investor by the issuer.
This investment solution is cost effective for investors as it does not involve any hidden expenses on top of disclosed fees.
The certificates are issued by established and trusted banks. Investors have the option to diversify and hedge the issuer's credit risk.
---
Contact